Successfully launching new products and services
Achieving rapid go-to-market success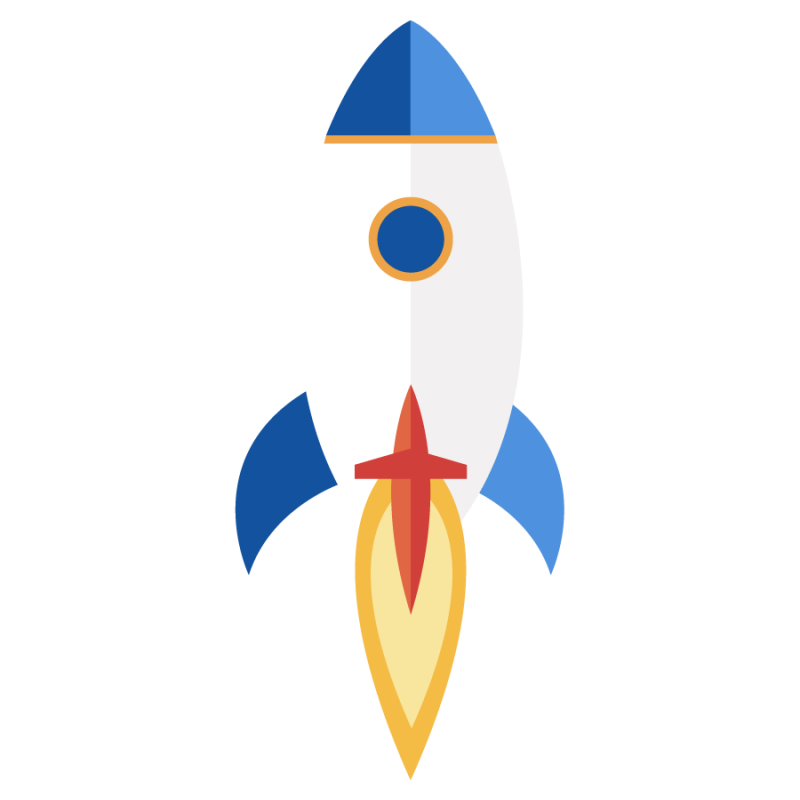 Successfully launching a new product or service can be compared to the launch of a rocket into space. The successful launch requires planning, preparation and a major focus on each stage of the launch.
Prelaunch - There will be a number of deliverables that must all be ready to support a successful launch. Planning what they are and building them to quality and time. 
The launch - Just before the launch the items required to successfully take off are continually checked as the count down to the launch occurs. When the launch 'button' is pressed sustained energy is absolutely essential to carry the rocket up through the Earth's gavity and into space. The checks continue as the rocket progresses through its journey to break through the Earth's atmosphere, just as a new product will need the energy to carry it from the early adopter market across the chasm into the mainstream market.
Post launch - Once the rocket (the product/service) has arrived in space (the market), the focus then shifts to ensure the destination (growth targets) is successfully reached (achieved). The focus is on ensuring each individual component (the marketing campaigns, content, etc.) optimally performs to guide and accelerate the rocket (the product/service) to its desired destination (targeted financials). Success is only achieved when the destination is reached and the rocket successfully returns to Earth. 
Preparation, high-energy & sustained focused
PRE-LAUNCH
Target markets
Value creation & messaging
Focus group feedback
Launch plan creation
Target business results
Asset and collateral creation
Media schedule planning
LAUNCH
Generating demand
Supporting execution
Channels are enabled
Campaigns and programs
Promotions are operational
Early launch stage KPIs hit
Securing early testimonials
POST LAUNCH
Ensuring arrival
Investment targets hit
Post-launch milestones 
Progress reviews
Post launch campaigns
Mainstream ramp-up
Customer feedback
12 steps to repeatedly achieve go to market success - Are your new products, services and solutions achieving your desired go-to-market business results time-and-time again? This paper details 12 key steps to be considered to achieve repeated go-to-market success for any launch.
Download eGuide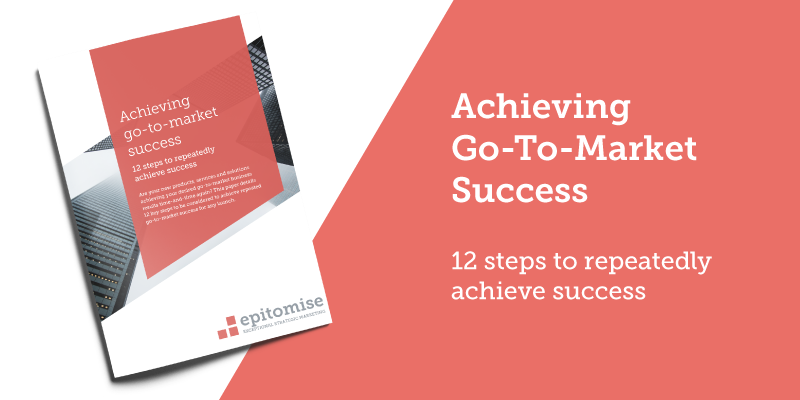 Focusing on six main areas
Count down checklist & process
Messaging to compel action
Creating pre-launch interest
Achieving a high impact launch
Hitting commercial targets
Creating strategies and practices to ensure your new business, product and/or service achieves successful market entry, rapid mainstream market growth and desired volume and sales results
ANNOUNCE
Using differentiated and compelling value messaging
ENABLE
Ensuring sales personnel are enabled for success
ACCELERATE
Creating campaigns to achieve mainstream market success
"Epitomise helped KT Secure to create its 3-year Business Strategy and annual Marketing Plan. Also, acting as our part-time Marketing Director, they helped us recruit an excellent Marketing Manager and enhanced our marketing to achieve ambitious growth aims. I would have no hesitation in recommending their services to any company looking to grow."

Vin Varatharajan
Managing Director KT Secure (Cyber Security)
"Epitomise have created the momentum and direction needed to achieve Business IT Plus aims. Steve's experience and confidence in this field are very evident which filled me with confidence for a successful outcome. Steve is a great guy to work with and is straight to the point and has a great sense of urgency."



Gary Smith
Managing Director – Business IT Plus